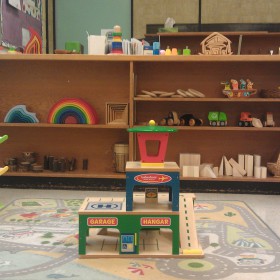 Please note: Strong Start closed on Friday Feb 1st!
Please welcome Kris Munoz she will be the programme leader for the James Bay Community School Strong Start.
The James Bay Community School StrongStart Programme is a free drop-in early learning program for children aged 0 to 5 years. Children must be accompanied by a parent or caregiver while attending the program. Our wonderful programme is conducted by Kris Munoz, a qualified early childhood educator who leads a variety of learning activities designed to help children get ready for success in kindergarten.
Parents and caregivers attending our JBCS StrongStart center can expect organized sessions like story time, play activities, and a healthy snack. Discover new ways to support your child's learning. Make connections with others parents and caregivers who attend and gain important information about additional services and resources in our community.  Please make sure to sign in each time you attend the program.  It is  important that accurate numbers of participants are recorded to keep our programs open.
We are located in the main school down the hall from the JBCS Library
Our hours of operation are:
8:45 – 11:45 am
Kris can be contacted at: kmunoz@sd61.bc.ca